Bio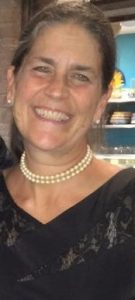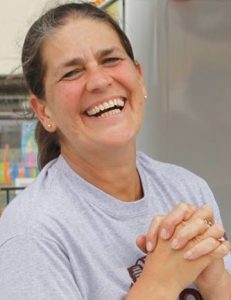 Bio – Cyd Smillie
Muralist ✦ Artist ✦ Designer ✦Non-Profit Director ✦ Art Director ✦ Gallery Director
Designed and painted 20 XXL Public Art murals, lead painter of another 30 XXL Public Art murals and painter of more than 40 storefronts.
Over 30 years experience in stage design and construction for both stage (Chicago) and film (Los Angeles);
Fine artist and curator for multiple galleries in Chicago and Indiana.
President of Arts Alive Chicago. a 501(c)3 based in Chicago that is responsible for over 50 major murals, 10 community mural events and multiple public art participation events.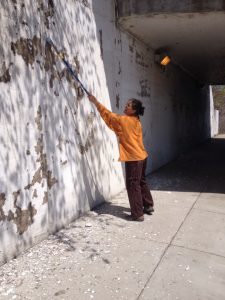 Experience
Founder/President – Arts Alive Chicago

Sep 2011 – Present

Location

4041 N. Milwaukee Ave. Chicago, IL 60641

Arts Alive Chicago Mission:

To be the catalyst for change in Chicago neighborhoods through promotion and creation of art.
To enrich the quality of life for residents using art as a mechanism.
To promote artistic exposure and cultural expression by linking artists, businesses and property owners.
To organize capital and other resources supporting arts initiatives that stimulate the comprehensive development of healthy, stable neighborhoods and community, enrich and enhance cultural heritage and encourage economic vitality.

Art Liaison for Alderman John Arena 45th ward

Dates Employed

Jun 2011 – Jan 2017

Employment Duration

6 yrs 2 mos

I network with artists and businesses to create a positive and productive synergy for all concerned both in business and community development. I was successful in attracting and retaining multiple arts-based companies (National Veterans Art Museum, Filament Theatre, Chicago Ballet School) and individual artists and events.

Art Teacher

August House Studios – Chicago

Dates Employed

Dec 2006 – Jun 2011

Employment Duration

4 yrs 7 mos

After-school classes for students k through high school

Director

Touching Ground Gallery – French Lick, IN

Dates Employed

Jun 2009 – Oct 2009
Owner, curator and artist for Touching Ground Gallery a fine Art Gallery in historic downtown French Lick Indiana serving the communities of French Lick and West Baden.

Los Angeles Film and Television Industry

IATSE Local #44 – property:

Dates Employed

1978 – 1995

Employment Duration

17 yrs

Worked as set decorator on multiple films including "Alligator" and "Waltz Across Texas". Worked as assistant props and property master on multiple films including "Dead Heat" and "Bad Influence". Worked as assistant property and property master on a decade of commercials designing rigs, doing beer pours and scenery on location and in the studio.